Town Centre Salon

WE HAVE MOVED TO 8 THEATRE YARD, CHESTERFIELD S40 1PF
DOWN FROM JACKSONS' BAKERS AND CAFE NERO
Visit our fabulous TOWN CENTRE salon enviably located at the heart of the bustling market town of Chesterfield.

We are proud to offer many years of experience as a team at Mark Robert and with a well established reputation, that has built an excellent and loyal clientele over many years as part of the town centre.
We also offer Beauty by Julie, (see our BEAUTY page), and Courtney Paige Make-up, (see our ABOUT US page).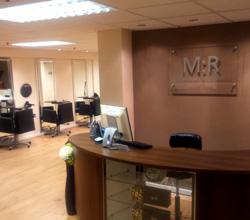 Address

8 THEATRE YARD
Chesterfield
S40 1PF

Telephone
01246 230 973
Opening Times

9am - 5pm Mon - Wed
9am - 7pm Thur - Fri
9am - 4pm Sat



8 THEATRE YARD
CHESTERFIELD
DERBYSHIRE
S40 1PF
01246 230 973
MONDAY 9 - 5
TUESDAY 9 - 5
WEDNESDAY 9 - 5
THURSDAY 9 - 7
FRIDAY 9 - 7
SATURDAY 9 - 4